KEVIN MILLS
It is our pleasure to introduce to you Kevin Mills,
our new Director of Winemaking. Kevin joined the
Brassfield team in the Spring of 2020. Kevin brings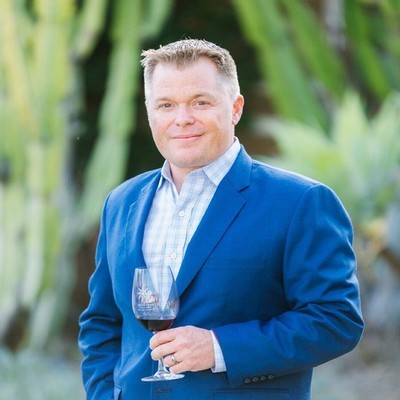 with him over 18 years of experience in the winemaking
industry. Kevin was destined to be a winemaker from
the beginning, raised in Oklahoma among the family
business of grapes and winemaking. While his peers
were raising livestock, Kevin focused his attention on
grapes and, at an impressive 13 years old, planted his
first vineyard. Following high school, Kevin enlisted
in the US Army and earned the rank of sergeant. After his time in the military, he enrolled
in the viticulture and enology program at Grayson County College in Denison, Texas. While
Kevin was taking classes, he began making wine at his family winery in Oklahoma. Upon
graduation, he moved to the Napa Valley. After working only one year in the lab and cellar at
Peju Province Winery, he was named assistant winemaker. Shortly after, Kevin was given the
winemaking position at Trinitas Cellars, where he produced varietals from Napa, Sonoma,
Mendocino, Contra Costa, and El Dorado Counties for 13 years. We are thrilled to have
Kevin spearheading the Brassfield team with his passion, enthusiasm, and leadership, soon to
be experienced glass by glass.