Skip to content
In the event of extreme weather conditions, some shipments may be delayed to ensure your wine arrives intact and in optimal quality.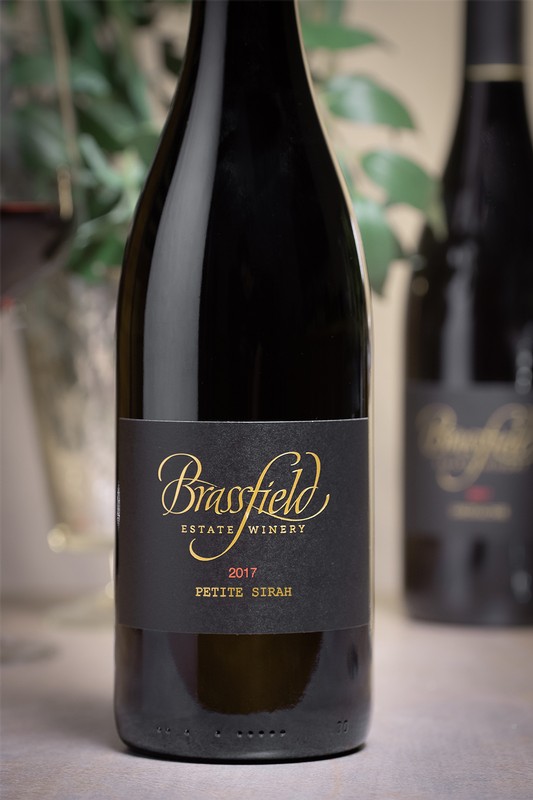 2017 Petite Sirah
Wine Profile
Tasting Notes
A slightly port-like, delicious blackberry flavor is at the core of our inviting, jammy and very focused 2017 Petite Sirah. It has the firm tannins of typical Volcano Ridge fruit but rounds them out with fruitiness and full body, for a well-balanced, approachable wine.
Vineyard Notes
Adjacent to an ancient volcanic cinder cone and nestled into the remote eastern edge of High Valley our Volcano Ridge Vineyard features steep slopes and strikingly red volcanic soils. Originally planted in 2003 and 2004, the vineyard totals eighty-five acres and is planted to a sizable number of varietals, including Cabernet Sauvignon, Syrah, Malbec, Petite Sirah, Mourvèdre, Grenache and Zinfandel. The vineyard elevation ranges from 1900 to 2200 ft. The volcanic sands and tephra (small, fused sand pebbles) of the Konocti series make for excellent drainage. Vines struggle in these soils, and the intensity of that struggle is reflected in the layers of complexity and structure, in the concentrated fruit, and in the final expression of Volcano Ridge wines.
Winemaker Notes
Here at Brassfield Estate, our winemaking emphasizes quality and the use of traditional handcrafted techniques, which create wines that have both power and finesse. We harvested our 2017 Petite Sirah in the early morning. We then crushed and transferred the fruit to stainless tanks for fermentation. We used aerative pump overs to keep primary fermentation healthy. After sending wines to barrels, we then allowed our wines to undergo malolactic fermentation in our caves. To showcase the fruit and structure of this wine, it was aged in 10% new American oak and 90% neutral oak barrels for 18 months. We stirred the wine monthly on its lees to achieve body and texture. This wine was lightly fined and bottled without filtration.
Product Reviews