Jerry Brassfield
Realizing the land's true destiny.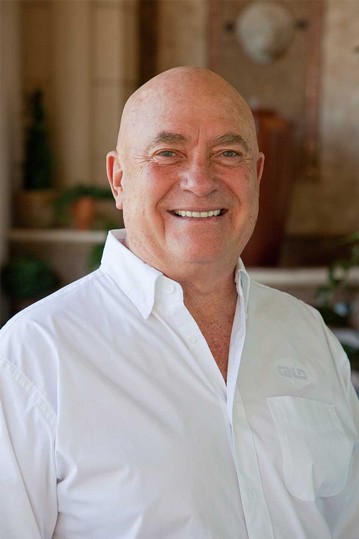 Jerry Brassfield purchased his original 1,600 acres in the western section of High Valley at High Serenity Ranch in 1973. Over the next three decades Jerry added more sections of the valley as well as the Round Mountain Volcano.
As the Clear Lake vineyards matured, the winery added more tank and barrel storage capacity and a state-of-the-art crushing facility, realizing Brassfield Estate's true destiny as a world-class winery producing high-quality, reasonably priced estate-grown wines as unique as the land on which they're grown. Jerry Brassfield's pioneering leadership can already be seen in the incomparable speed in which Brassfield Estate has prepared itself to meet demand.
Through a history growing up on an almond and alfalfa ranch in San Joaquin Valley, owning a winery in Santa Cruz mountains in the 70's, Brassfield's entire life has been on ranches and around farming. Brassfield Estate is the only business he owns that bears his family's name.