Skip to content
In the event of extreme weather conditions, some shipments may be delayed to ensure your wine arrives intact and in optimal quality.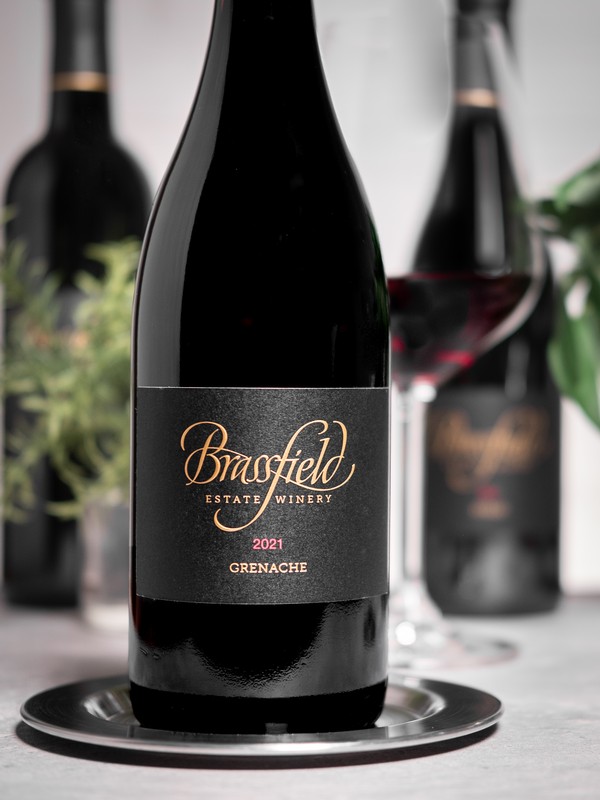 2021 Grenache
Wine Profile
Tasting Notes
Our 2021 Grenache is an elegant, yet affable, light bodied red. Aromas of wild strawberry and red raspberry enhance a palette that is the perfect mix of fruit and tart. A second taste offers a hint of rose petal and cherry. It delivers more substance on the finish than you might expect from the flushed ruby hue. Pinot Noir fans may just discover a new favorite.
Vineyard Notes
LaLoma Vineyard is a high density, premier vineyard planted among the gently rolling hills of a raised bench between the valley floor and the ridgeline above. The elevation is slightly higher than the valley floor, ranging from 1800 ft to 2000 ft. The vineyard is planted to mostly Bordeaux varietals with a single block of Grenache at the higher elevation. Each block of these south facing vineyards is unique and less than an acre in size. The soil of this block is comprised of ancient lakeshore. This, coupled with the cool marine breeze that blows through the valley during the spring and summer months, make it an optimal terroir for impressive wine grapes.
Production Notes
Suggested Release Date - 02/15/2023
Winemaker Notes
At Brassfield Estate, our winemaking emphasizes quality and the use of traditional hand-crafted techniques, creating wines that have power and finesse. Our Grenache was harvested by hand in the early morning to maximize quality. We kept our fermentation healthy with twice daily pump overs in a concrete tank. The wine underwent a secondary malolactic fermentation to soften the acidity and enhance structure. The wine was aged in concrete for 6 months to have the fruit of the grape variety take center stage. This wine was fined and lightly filtered before bottling.
Production
151 cases bottled
Product Reviews