Vineyards
Aromatic. Intense. Excellent.
Our vineyards range from the High Valley floor up to the surrounding volcanic ridges. The unique nature of this terrain's microclimates makes for challenging growing, and the resulting wines are made to stand up to that challenge. From the two exposures of the Monte Sereno Vineyard to the top of Volcano Ridge, Brassfield Estate's grapes are dynamic in their character and delicious in their flavor.
Monte Sereno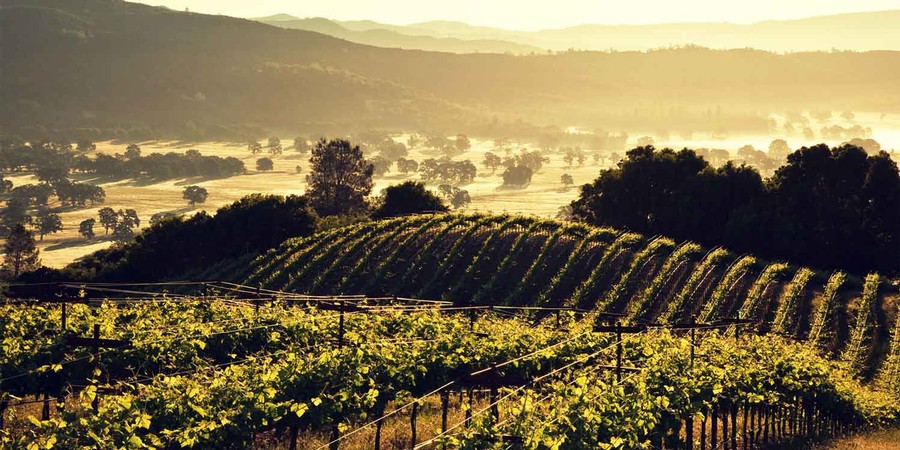 The Monte Sereno grapes are limited in production and are used for our "Reserve" line of estate-grown wines.
Planted in Franciscan shale, the Monte Sereno Vineyard, located from 2100 to 2200 ft elevation, is planted on the southern side of the ridge top with Cabernet Sauvignon, Grenache, and Petite Verdot. Zinfandel and Syrah enjoy the northern exposure, both sides struggling valiantly through the soils to create grapes resulting in North Coast wines of intense color and complex layers. Monte Sereno's 14.6 acres were planted in 2001.
Volcano Ridge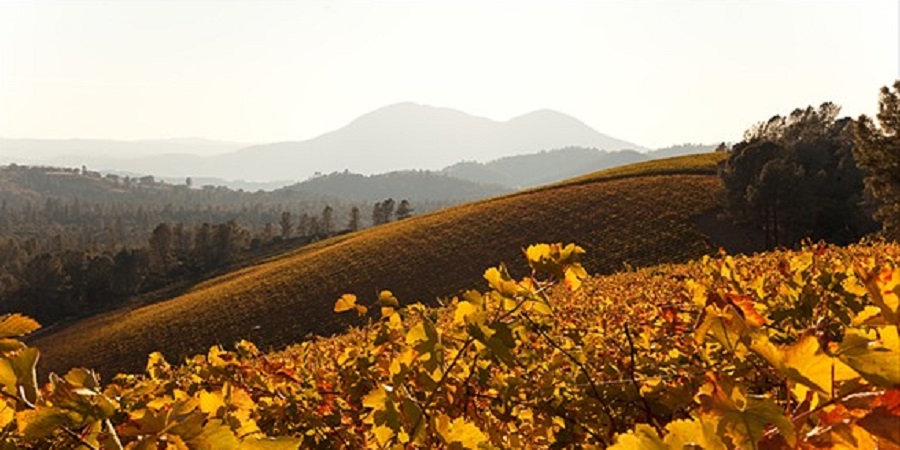 It only makes sense that a ridge created by something as intense as a volcanic eruption (or rather, hundreds of eruptions), should create grapes of intense richness & complexity.
Originally planted in 2003 and 2004, Volcano Ridge (created by hundreds of eruptions from the nearby Round Mountain Volcano) totals 85 acres devoted to all the red varietals, with numerous clones of each (primarily 110R rootstock). At 1900 - 2200 ft. elevation, the volcanic sands and tephra (small, fused sand pebbles) of the Konocti Series make for excellent drainage. Vines struggle in these soils, and the intensity of that struggle is reflected in the layers of complexity and structure, in the concentrated fruit, and in the final expression of Volcano Ridge wines.
Perspective Vineyard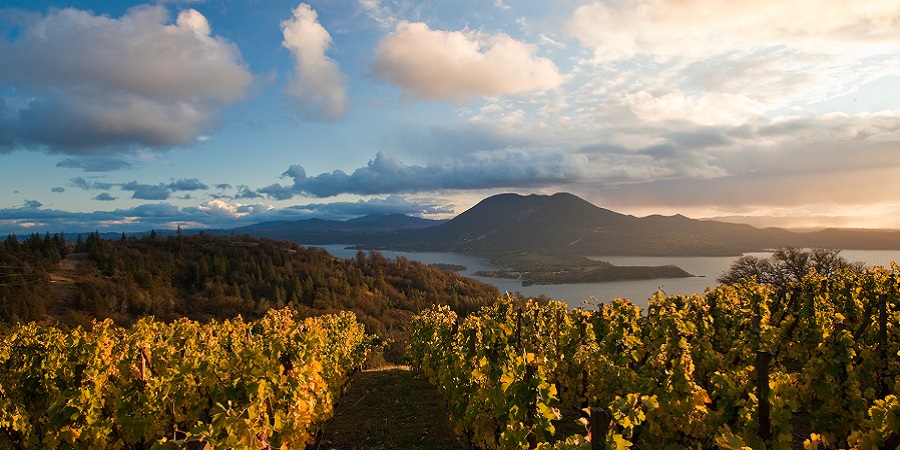 Stressful growing conditions make for excellent wine. Perspective Vineyard is both remarkably dramatic and the kind of place only a grape vine could survive.
Planted in 2008 with clones of Syrah and Viognier, the Franciscan shale of Perspective Vineyard on our western-most ridge overlook Clear Lake. Its 2,900 elevation make for a rocky and well-drained vineyard. A windy site and lean location, along with the density of 5x3 spacing (2900 vines per acre) provide the stress needed to create one of the best growing locations in the world.
High Serenity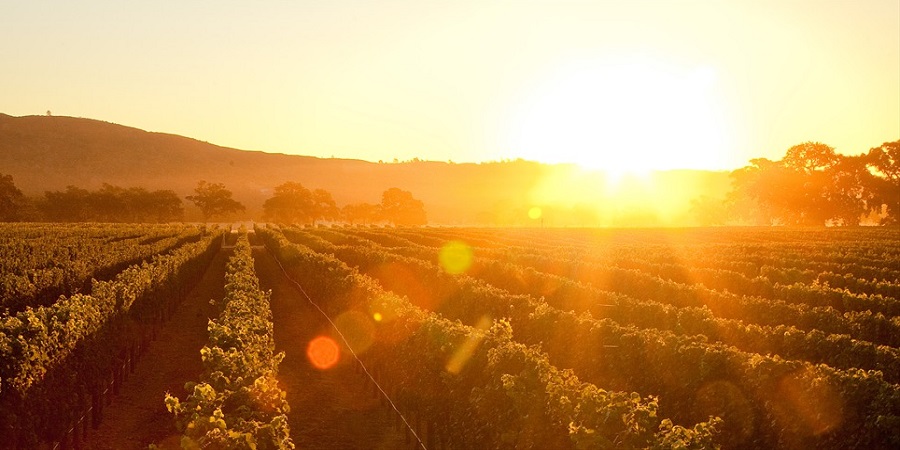 High, cool conditions earn this vineyard its name, and aptly describe the feeling of drinking the estate-grown wines it produces.
Planted in 2001, this valley floor ranges from 1,760 to 1,800 ft. in elevation. The cool temperatures here - among the coldest in the Lake County region - help to maintain good acidity and prolong the hang-time in the grapes over the course of an extended maturation. Gravelly, sandy-loam soils of the Wolf Creek, Lipoyama, and Manzanita Series provide good drainage. A remarkable set of conditions that help Sauvignon Blanc, Pinot Gris, Gewürztraminer, and Pinot Noir to thrive here.
July 2018 Update on our Cabernet Sauvignon Vineyard
Conversation with Jonathan Walters, Director of Vineyard Operations